Cristie Kerr secured her second win of the 2015 season
Lydia Ko, 18, won the Race to the CME Globe and subsequent $1 million prize for the second consecutive year Sunday, holding off Inbee Park by 300 points, which essentially amounted to one shot, in the season-long race with her tie for seventh finish here at the CME Group Tour Championship.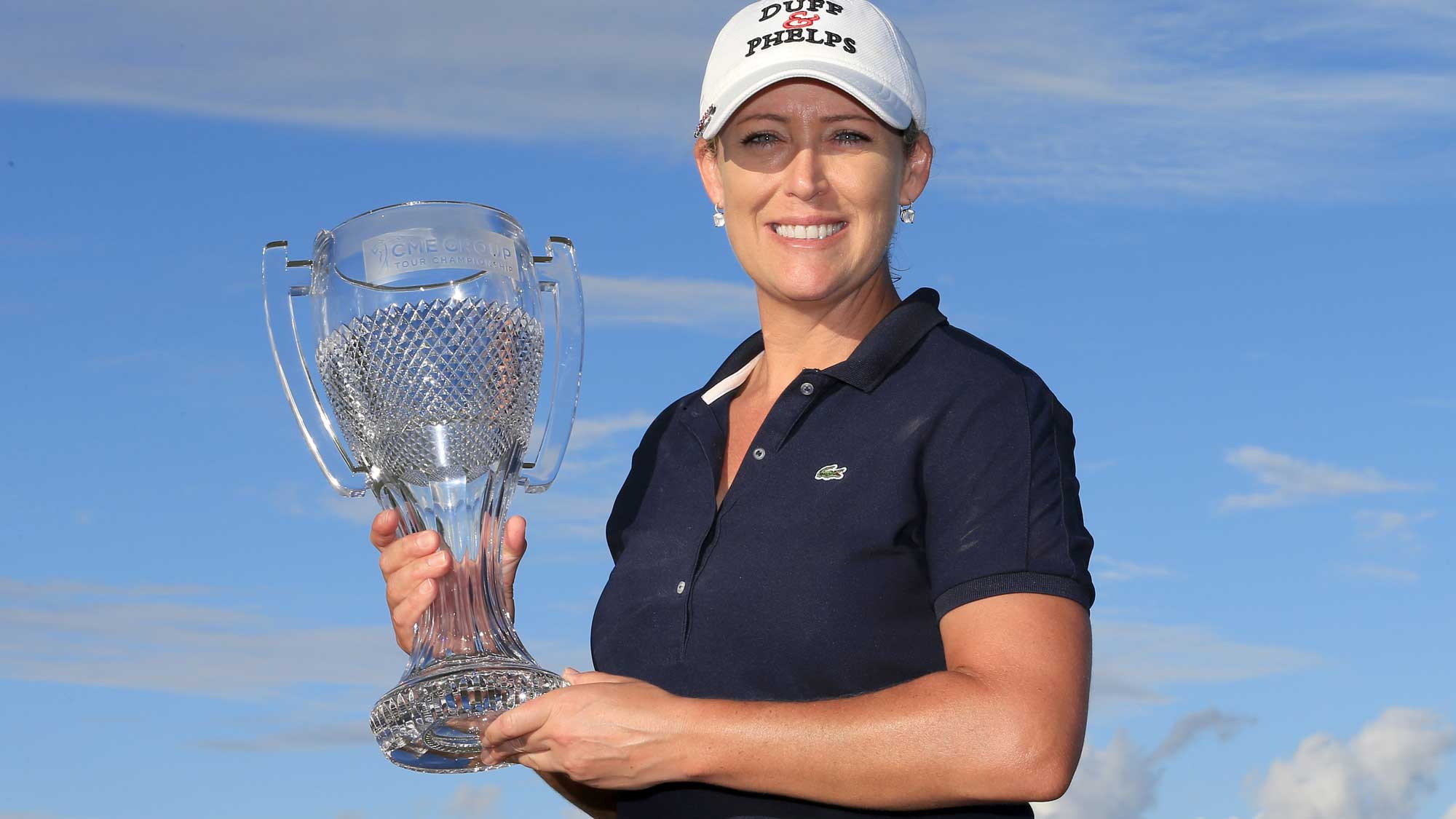 After a bogey at the 18th for a disappointing even-par 72 Sunday, Ko wasn't sure if she had been able to hold on to ei- ther as she exited the scorer's tent. Her older sister, Sura, waited outside, wrapped her arms around her and whispered the news, causing the celebratory tears to begin to flow. Ko joked in her press conference afterwards that it's the most anyone will ever see her cry on TV.
"I think after my putt lipped out on 18, I didn't really know what to think. Just a lot of emotions, a lot of thoughts, kind of the mind went blank also," Ko said. "No, I feel very grateful. I'm so thankful to CME for starting this Race to the CME Globe. There is no reason why our Tour shouldn't have this kind of a race. I think it makes its very exciting. It came down to the last hole, last putt. We're just so thankful to our Commissioner."
While Ko locked up another million, Cristie Kerr secured her second win of the 2015 season and 18th of her career with a beautiful eagle at the 17th hole to break away from her fellow 54-hole leader Ha Na Jang and Gerina Piller for a one-shot win at the CME Group Tour Cham- pionship. Kerr's 4-under-par 68 had largely been a struggle for momentum for much of the day until the last four holes when Kerr drained a 40-foot bomb for birdie and then carved a 224-yard five-wood on the par-5 17th to 15 feet to set up the eagle that vaulted her into sole possession of the lead.
"Didn't seem like a whole lot was going my way early and all of a sudden at the end, I was there when I needed to be," Kerr said.
The two big winners Sunday – Ko and Kerr – couldn't have been more opposite. Ko's the teenage prodigy with 10 ca- reer wins already under her belt. Kerr's a 37-year-old working mother these days that had just put together the finish- ing touches on her 18th career LPGA title.
"I think it's huge. That's what makes this tournament so special as well, not only do you have a tournament winner, but
you have two other people out there celebrating different things," Kerr said. "Terry's group has done a great job with that. It's pretty cool. It's a lot of different honors. That's what the year end is about. It feels pretty cool to win the last tournament of the year."
Ko's awards weren't only limited to the Race to the CME Globe and $1 million. At 18 years, 6 months and 29 days, Ko also became the youngest winner of the Rolex Player of the Year award in LPGA history.
"At the start of the week, I would say the biggest trophy that would mean a lot to me would be the Player of the Year," Ko said. "I'm so thankful to my team. I'm still emotional."