The 2016 PGA Show showcases the best products in golf
TaylorMade's new Over Size style putters from TM that feature a red anodized aluminum site line and trailing edge that also acts as a sealer for the foam filled cavity. The face insert is milled vertically to create a pure roll. Designed by the famed clubmaker – Clay Long (who created then McGregor Response putter that helped the Golden Bear win his sixth Green Jacket 30 yrs ago this spring). The OS series comes in two sizes and three styles.
Exotics, Long known by serious golfers for their fairway woods and hybrids, the EX9 hybrid (shown below) features a maraging steel cup face and slipstream sole. The EX9 hybrid comes stock with a UST recoil graphite shaft. The EX9 driver and fairways will make noise this year, David Glod's standard of innovation and performance can't stay underrated for much longer.
The Hogan company has been reborn and is starting to get noticed in the premium forged iron marketplace. The PTx (shown to the right) gives a bit more forgiveness than then typical Hogan blade in a moderately sized cavityback forging. The Hawk might have played blades throughout his career but he would be proud of these Also look for the new sleek VKTR hybrids, they come in every loft – so you get the exact club gapping for your set.
GolfBuddy's compact LR5 laser with its 1 click scan feature and 6x magnification got our attention. Although it's been on the market for months now, it's our first glimpse. At only 4″ in total length and less than 8oz, ($249) this unit will fit in the hands and budgets of all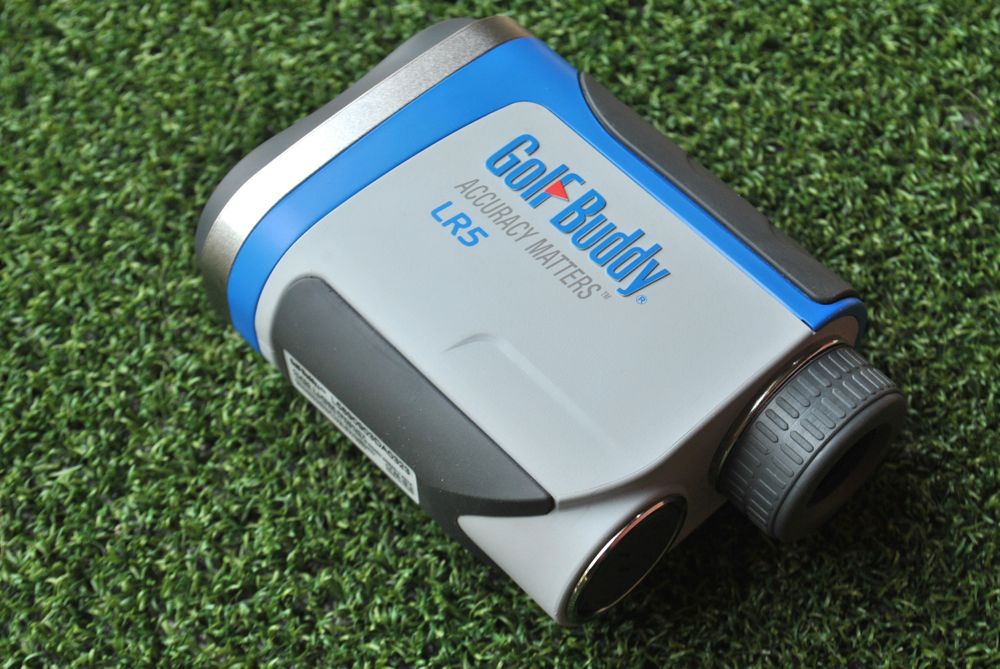 Cobra King LTD Everyone says their driver is longer, straighter, and more forgiving; but we've all heard those claims over the last 10 years and it would seem that everyone should be hitting 400 yard drives by now.  So is there any real tech left for a driver?  In the sense of dead center hits on a perfectly fit driver, probably not.  But for all the other shots hit (which are the majority) there is still room to reach maximum potential.  The science behind CG and how it impacts the driver is very real.  So when Cobra offers a Zero CG driver head there is reason to take notice.
Mati M Putter an Italian company that specializes in putters. Mati is doing a great job promoting themselves online, and you would never know their putters weren't made right here and available at your favorite retailer. The ball comes out of the face of the putter like no other due in part to the soft 303 Stainless Steel heads combined with great design. Accuracy and forgiveness are key elements in all Mati putters. Edel Wedges has been into custom fitting since day 1.  Wedges might be the most crucial clubs in your bag to get fit for.  They can be the difference between shooting in the 70s or in the 90s. Just about every golfer need this scoring clubs inside 100 yards.
*Collaboration from Jason Bruno @linksnation and Ryan Heiman @igolfreviews